Last year, I started my agent search in earnest. I had dabbled for a couple of years, participating in the occasional Twitter pitch contest and dashing off the odd query. But this time I researched and compiled a list of agents — in Excel, so you know I was serious. I sorted the agents, and sent out queries to my top picks. The great agent search was on!
When the rejections started to roll in, I brainstormed ways to soften the sting. Rejection chocolate? A good wine? Both had their downsides. Now, my family will tell you I'm a competitive person. Maybe it's the cutthroat way I play the board game Clue or all my smack talk during bowling. If there was an opportunity to win at rejection I was all in.
Thus, Submission Bingo was born. Many of you joined in and played along last year. Every time we got a rejection, we were one step closer to five in a row and winning the game.
I didn't shout "bingo" in the first round of the game, but I did win by submitting: I got an agent, and the whole thing happened far faster than I imagined. Somebody liked me. Somebody liked my book. Now everyone else would too – right?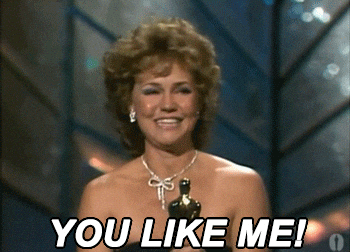 Not so fast.
When my agent sent my book out on submission a couple of months later, reality crept back in. The writer's reality. Rejection. Not everyone loved my book as much as we did.
I asked my agent to share feedback from editors. Some said nice things. Others offered criticism, most of it far more frank than I'd received during my agent search. Ouch! Everyone had feedback about the book's structure, its marketability, and my writing. As I read through the emails, I longed for the days of "no response means no." I was racking up the rejections — again. Was this normal?
I turned to published writers for a reality check. It wouldn't always be this way, right? I just had to get past this first sale, and THEN rejection would be behind me?
Wrong again.
Rejection, it turns out, is the norm.
Each project is completely different, and one sale does not always guarantee future sales. One book may go to auction, but the next gets multiple passes. One book becomes a bestseller, while the next is rejected by critics. Some books sell in a couple of weeks, others take months, even years. Some never sell at all.
Rejection isn't something writers "get past." It is something we learn to live with every time we produce new work and send it out into the world. 99% of the time, our publishing journey will be filled with rejection … from agents, from editors, from critics, and sometimes readers.
This seems like a real bummer, but somehow realizing that ALL writers get rejected at ALL stages of the game made me feel better. Ultimately, I figured out…
The only way to WIN as a writer is to write something YOU love and take each rejection in stride.
It's a tough lesson, and it's one I learn again every time I submit something new.
So, whether you are subbing to agents or publishers, submitting your first book or your 10th, we kick off another round of Submission Bingo today. I hope you'll download the card and play along. (Warning: This time I'm going to take you all down!)
Here's how the game works.
You may use an agent or editor rejection to satisfy one square only. I know that one rejection email may contain many of the phrases on the card, but no cheating.
All rejections have to come from your current submission round, starting today. No mining your files.
I will send chocolates to the first person to score five in a row (sorry, I can ship to the U.S. only). You can get five in row vertically, horizontally, or diagonally. Shout Bingo here or in the Sub It Club Submission Support Group.
Hopefully you will be a winner in other ways before you fill up your card. If not, buy yourself some rejection chocolate and query on.
"Submissions Bingo" … when you lose, you win.